Co Hosting the 4th Week at the Chain Linky Climb
with Angel at Sew Crafty Angel and
Angie at God's Growing Garden
Hope you play along and join in on the fun. A great way to grow your Blog
and meet new Bloggers too. I have enjoyed seeing and meeting
new bloggers from all over the world. Do have fun browsing around my blog for
more crafty inspirations in your everyday life as well as with your hobbies.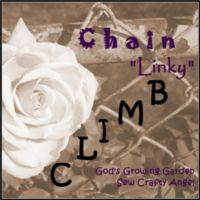 < div style="text-align: center;">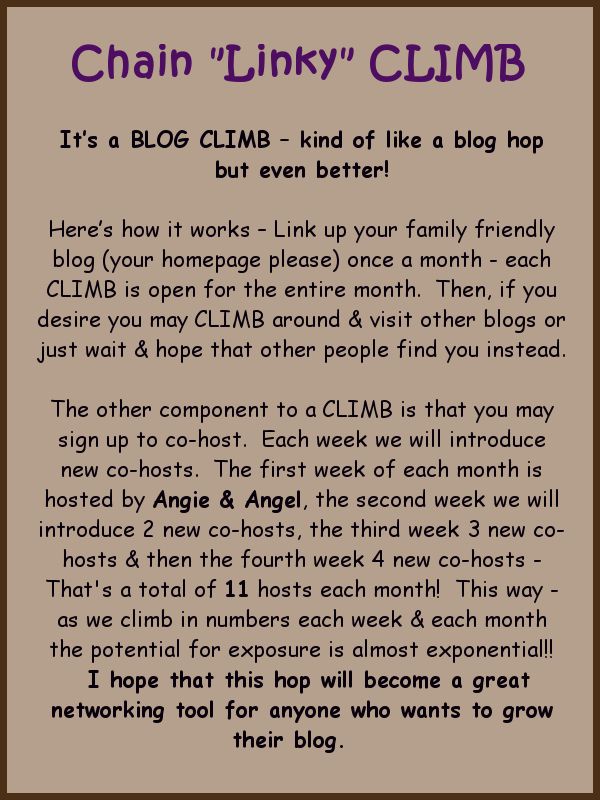 In August - Angie "tweeted" every blog that had signed up by her sister's birthday and then in September Angie "pinned" 1 post for every blog that had signed up by the 19th.
Sometime in October is Angie's Wedding Anniversary - On that special day Angie & Angel will promote each blog that has linked to the CLIMB on google+ - that means your blog will be promoted on 2 different google+ accounts.
So link up early!! & ENJOY!!

Remember - Now if you co-host you will receive a free Weekly Ad and your blog button will appear on both Angie's blog & Angel's blog!!
(The Ad will run live a few weeks after you have co-hosted)
Remember - Now if you co-host you will receive a free Weekly Ad and your blog button will appear on both Angie's blog & Angel's blog!! (The Ad will run live a few weeks after you have co-hosted) ;">